Monthly Archives: May 2012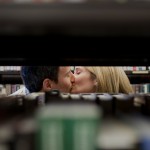 Jamie and Metin are a very creative fun couple and they also happen to be our good friends, so we were honoured when they asked us to photograph their wedding and engagement.  They sketched story boards for some of their ideas and we ended up in the Toronto Public Library – which was a unique choice and definitely...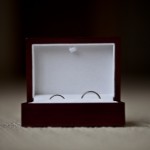 This past Saturday we had the pleasure of capturing the wedding of Tina and Kris in the heart of downtown Toronto. Tina's Royal Wedding theme involved estate jewelry, sapphire engagement ring, lace and poof, custom made head band and blue suede kitten heels – how perfect is that? The boys started their morning doing what...