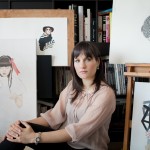 Emily is an inspiring artist and a good friend of mine. For as long as I've known her she has been always sketching and painting and I kept telling her to start sharing her vision with the rest of the world! I'm so excited that she finally decided to present her beautiful creations to us...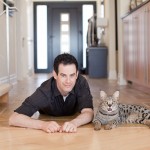 The winter is almost over and the spring is finally rolling in! I'm opening my pet portraits season with this wonderful couple Anita and Aaron and their 3 boys: Oakley, Gryphon and Calyx. Oakley and Gryphon are siblings and Calyx is the new addition to the family (that's right he is the serval mix one...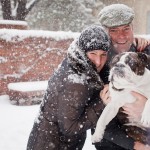 My first truly winter photo session this season, yay! Meet Marlene, Jeff and their most favorite English bulldog in the whole world – Hank!We had a studio shoot earlier that day but later decided to take a risk of turning into snow people  and do few portraits outsideHank was ecstatic – he danced in the...